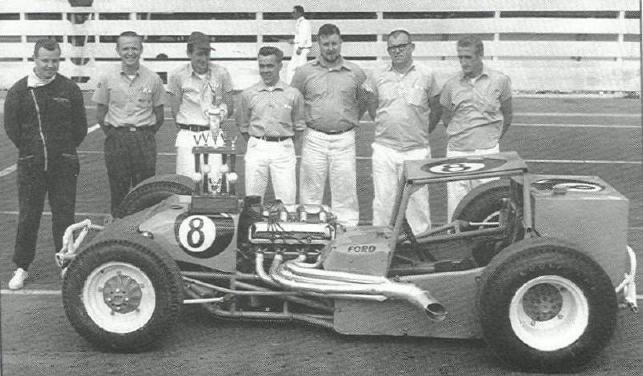 1965-Here is another configuration of the same car. He took the big body off it and put on the smaller rollcage. This picture was taken Classic Weekend, as you can tell by the bigger fuel cell, the car normally ran with curved tail section with what I call a "dorsal fin" on it.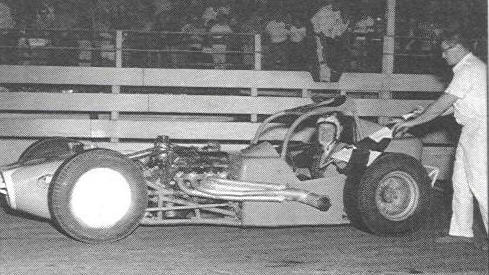 July 23,1966-This is Jimmy's first feature win, and he is still in the same basic car, look close at the motor area and framework. He added some white trim color on the body panels for the first time here.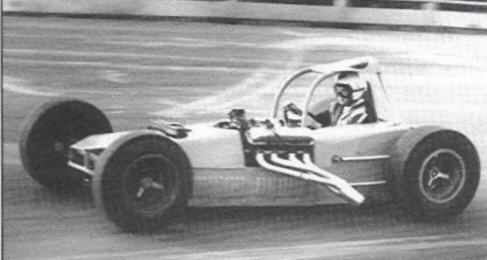 1967-This is a total new car, and this is the car that never ran well for him. Out of total frustration, he parked it after only 6 weeks into the 67 season, went back to the old car, and went on to win his first track championship. This car gave him so much trouble that he never finished putting the white into his trademark "8-Ball", it remained all black. After he parked it I don't think it ever saw competition again, nor that it was ever sold.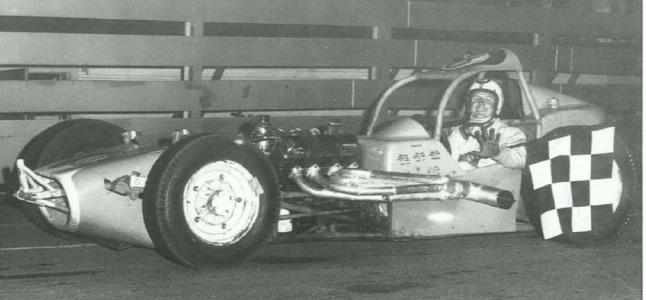 1967-Another shot of the old car. In returning to this car we see Jimmy here celebrating his 5th of 6 wins for the season, and later this car took him to the 1967 Oswego Track Championship, his first of seven. This car was later sold to the Sharkey Brothers of Oswego, they campaigned the car for a while with various drivers, and then quit racing all together. They still have the car and have been considering restoring it to it's original glory. I truly hope some day they will.