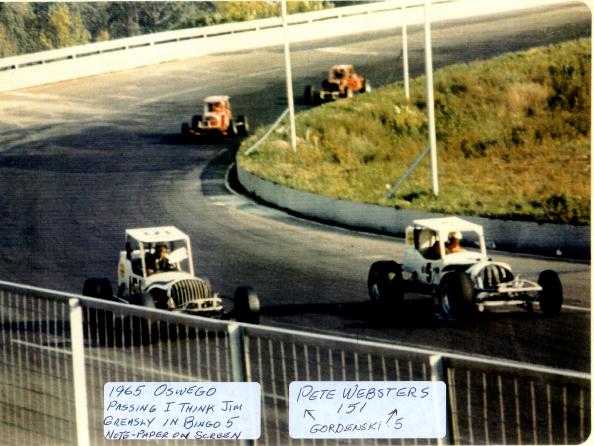 At talks fondly of the time he ran a race at Oswego with a hunk of paper on the screen. Here is a shot of that race. Yup, it's a large piece of paper and it's right in front of his face. What a pain! Oswego, no less! Art is in Pete Webster's Bingo 151 racing, we think, Jim Gresley in the Gordenski Bingo 5.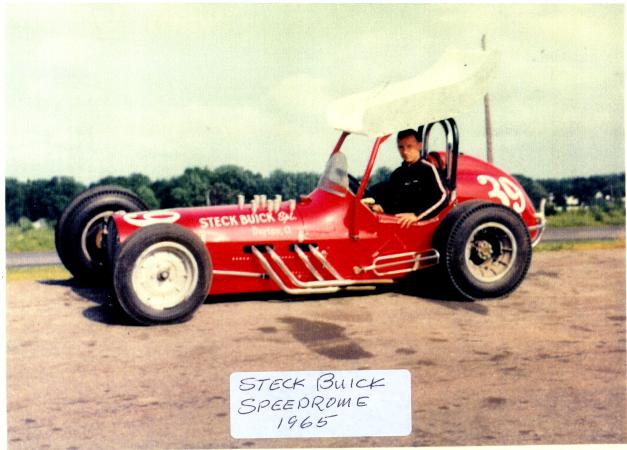 Art in the red Steck Buick #39. A 1965 Ray Roger's photo at the Speedrome.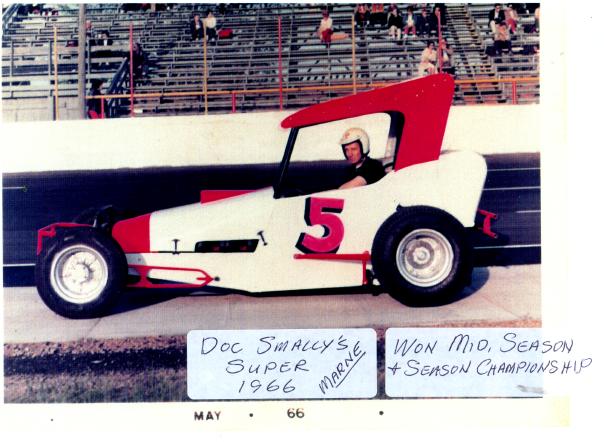 You couldn't help but notice this Doc Smally #5. Art drove this car in 1966 and won both the Mid Season Championship and the Season Championship at the Berlin Speedway in Marne, MI.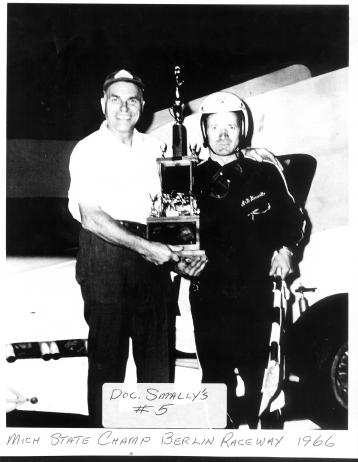 Again, 1966 at Berlin. Chet Myslewic awards Art Bennett the trophy for winning the Michigan State Championships.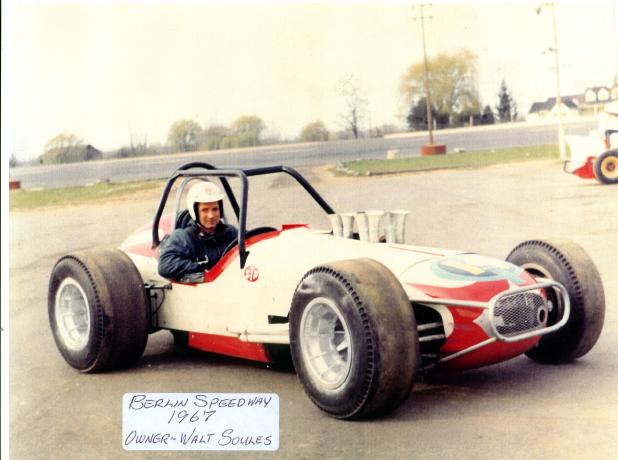 A 1967 picture from the Speedrome shows Art Bennett in the Walt Soules #14 roadster.
In 1970, a group of Battle Creek area bunch put together this NASCAR car to run at Daytona. They did make it, but blew the engine in the 125 mile qualifier.