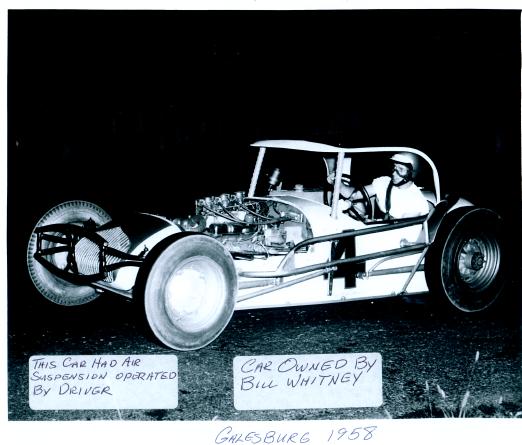 Art in the Bill Whitney #4 at Galesburg Speedway, 1958. This car had air suspension that the driver could operate.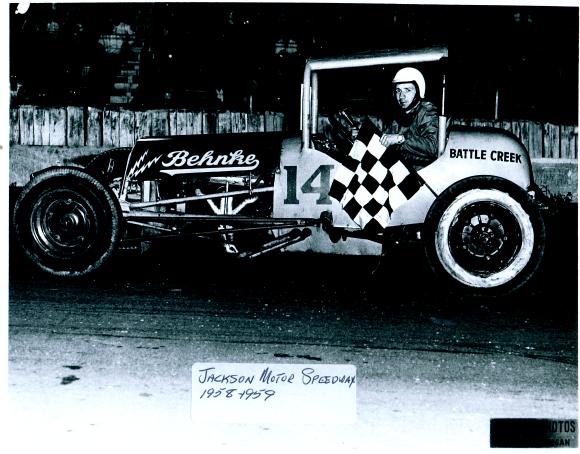 Art was in the Behnke #14 again in 1958 and 1959. Here he is taking a win at Jackson.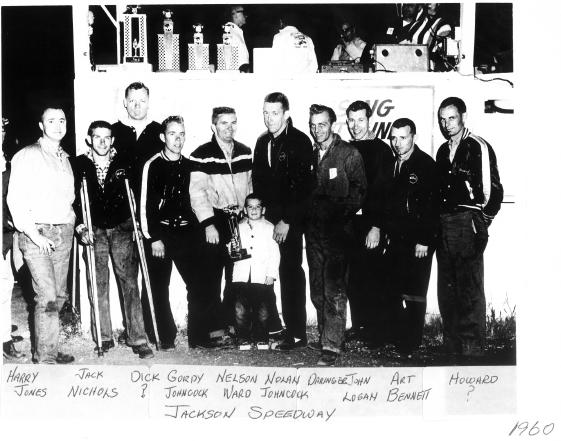 1960 at Jackson Speedway. This fantastic picture also appears in one of the Phil Ghysels collections. Ok, from left...Harry Jones, Jack Nichols, Dick ????, Gordy Johncock, Nelson Ward, ??(kid)??, Nolan Johncock, ???? Daringer, Johnny Logan, Art Bennett, and Howard ????.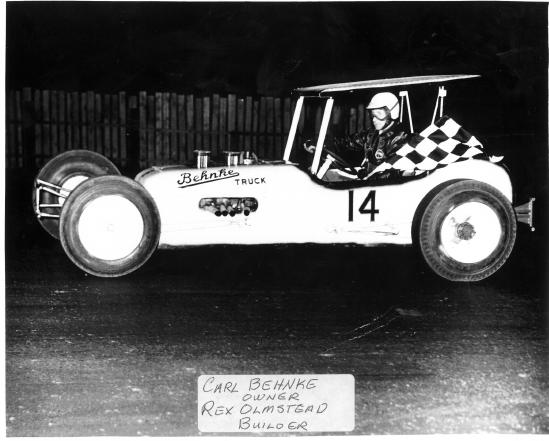 Rex Olmstead built, Carl Behnke owned, #14 Behnke Trucking car. Art drove this car from 1960 to 1963. Here he is taking a win.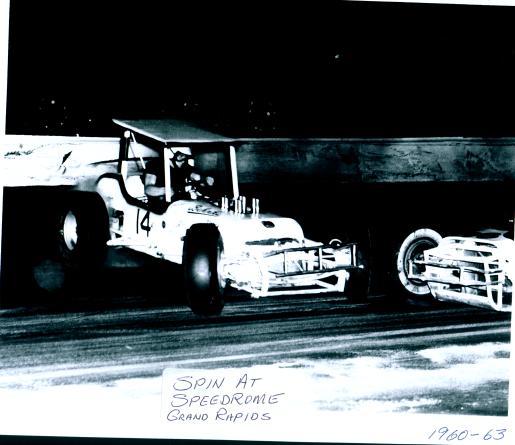 Woah, hold on! Art spins in the #14 at the Speedrom in Grand Rapids.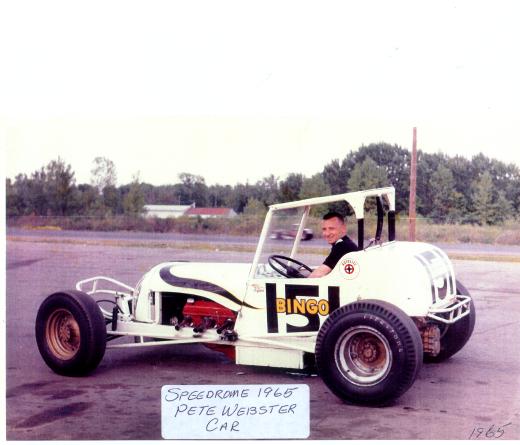 Ahh, finally, some color. A 1965 Ray Rogers photo of Art in the Pete Webster Bingo 151 at the Speedrome.