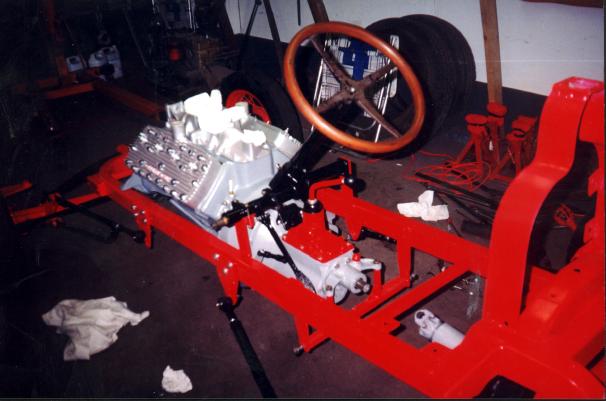 Terry is getting anxious now!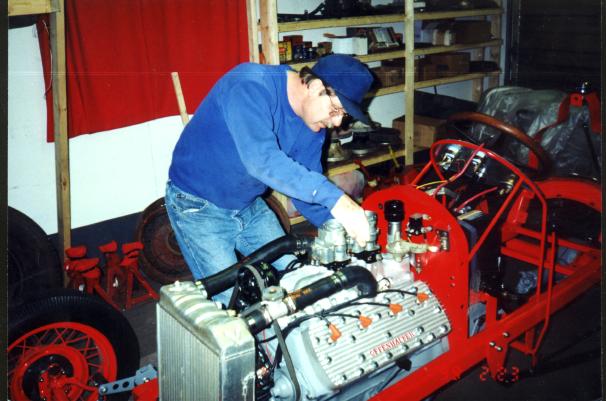 This car has no history...Terry built it from the ground up with the help from a lot of people.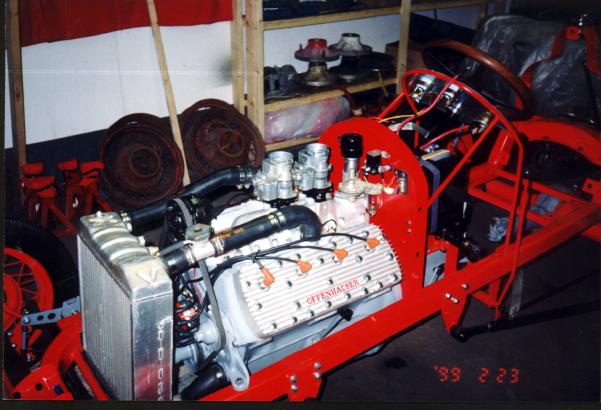 Not bad for a replica! That's putting it lightly...excellent craftsmanship...attention to detail! Terry et.al. have done a beautiful job on this one.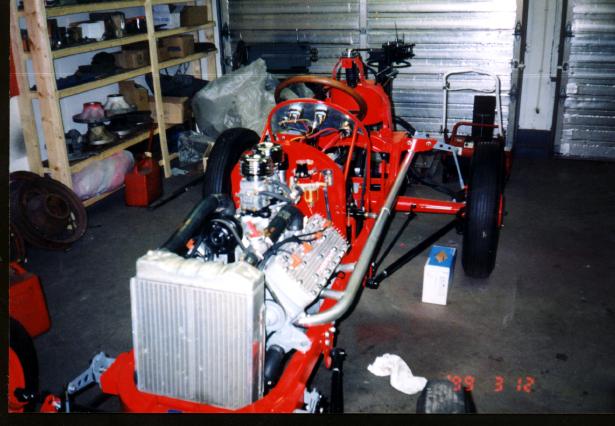 1999 picture. You can almost smell the Alky and Castor Oil.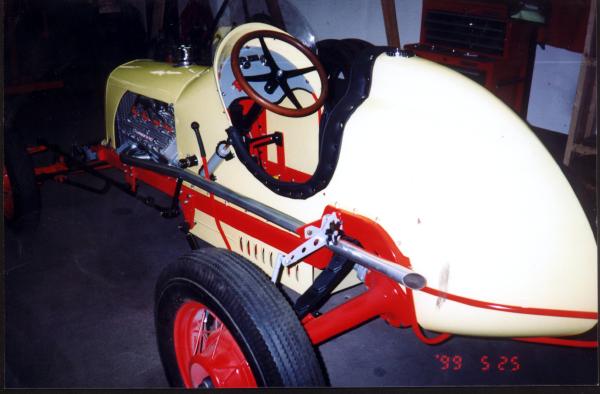 Terry went to a single carb after finishing the project. Runs great and he is very proud of it!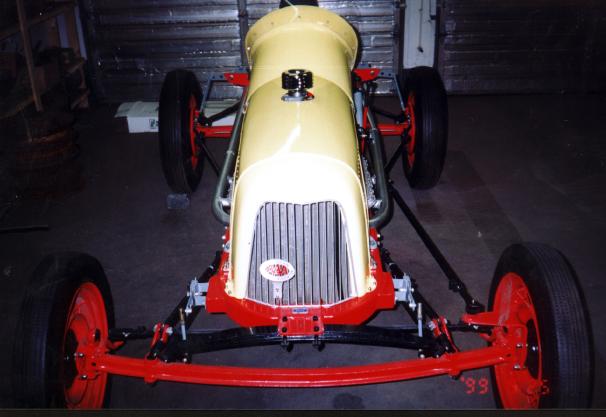 From Terry, "Thanks to my son Jim for his help and to all my racing friends in Battle Creek for their contributions". Nice job Terry, Well done. Impressive.