Terry Woodin of Battle Creek, Michigan, has restored this 1940 sprint car.

If you have any old pictures of this car or other information, we would love to add it to this page. Please send them in to RetroRockets and for pictures, please include a description, if possible.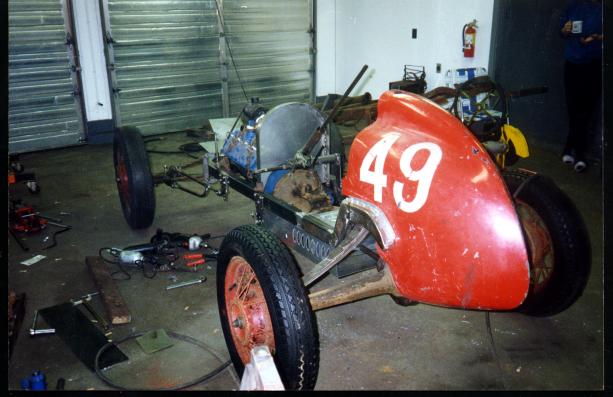 1995 picture. Just getting going.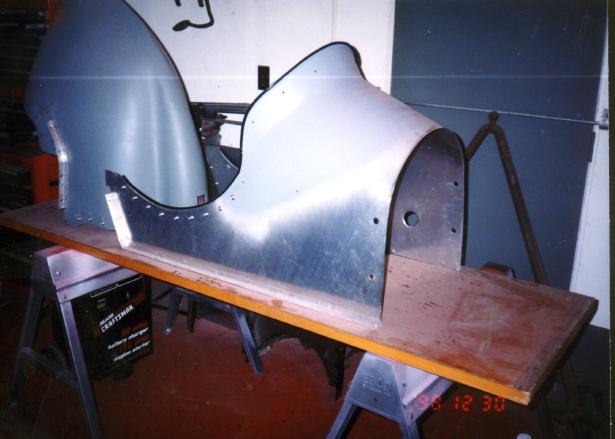 Cowl and tail "hammered" by Jim Woodin. Getting close!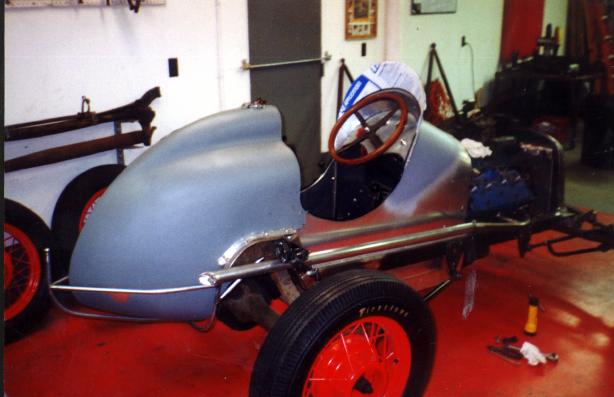 1996. Car is taking shape.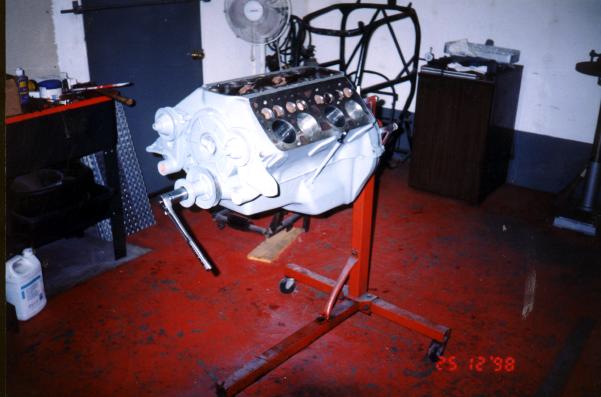 85 HP flathead almost done.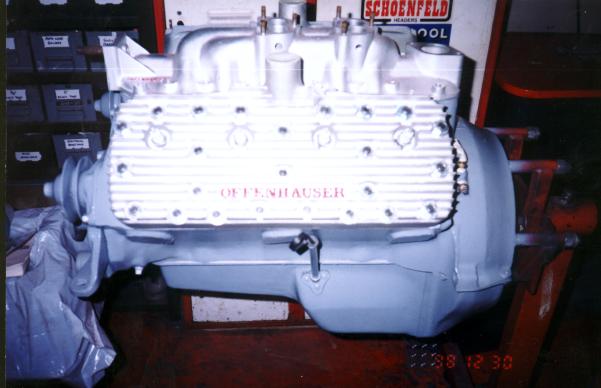 Oh yeah! Love those flatheads.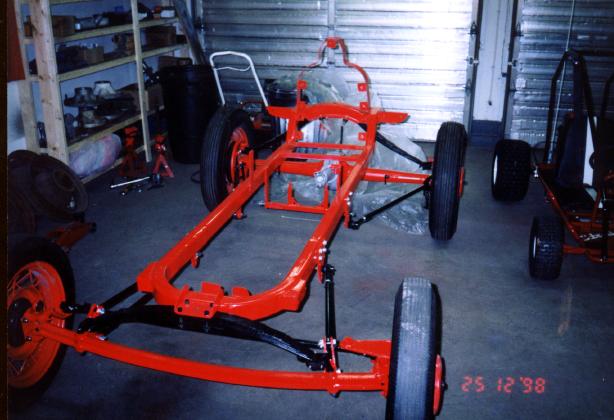 Frame is ready.