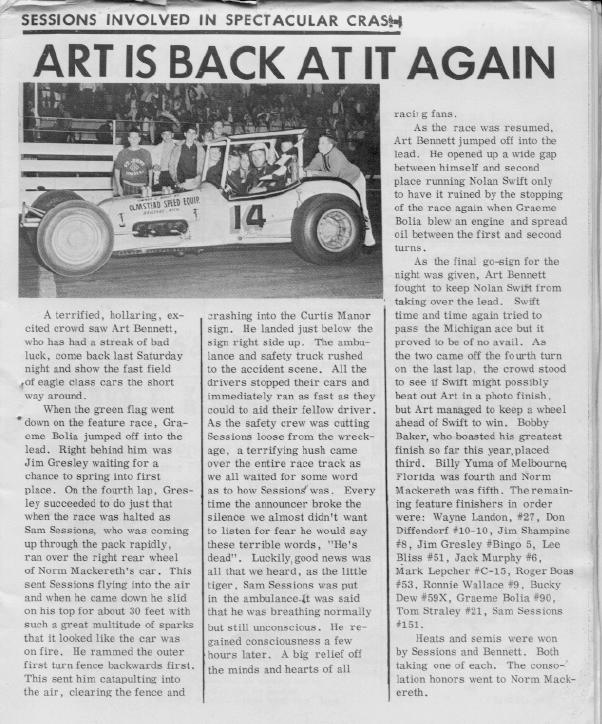 Those at the Oswego Speedway on night in 1964 saw a spectacular race with Sam Sessions flipping out of the park in the Bingo 151 and Art Bennett beating out Nolan Swift at the line for the win. Here is a column from an Oswego program recounting the event.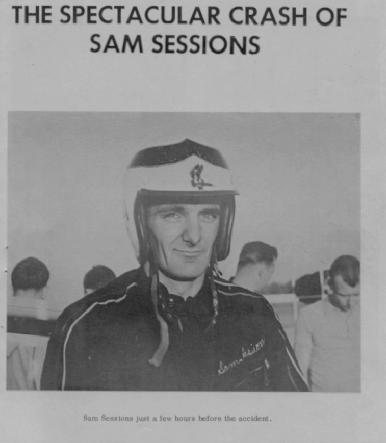 Sam Sessions.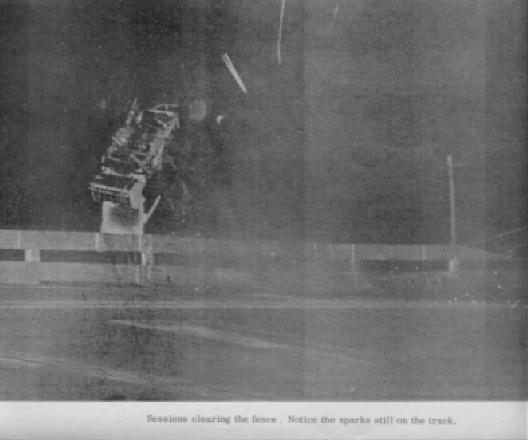 Spectacular shot of Sam going over the fence.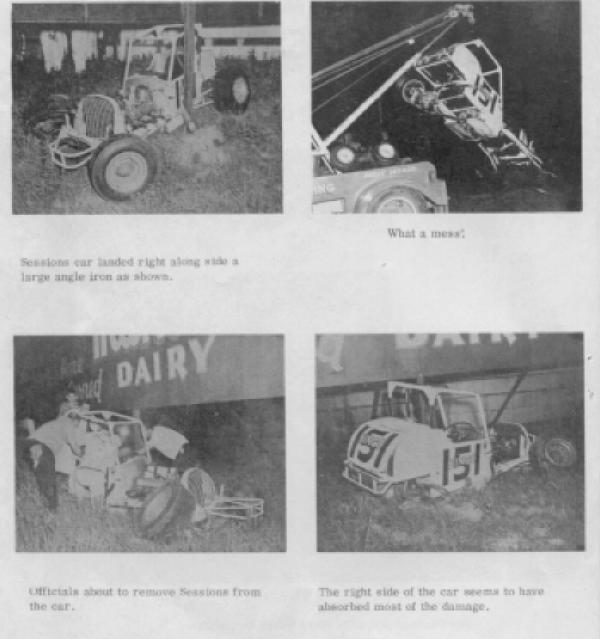 Shots from the Oswego Program of Sam's crash. Nolan Johncock went over the fence in just about the same spot.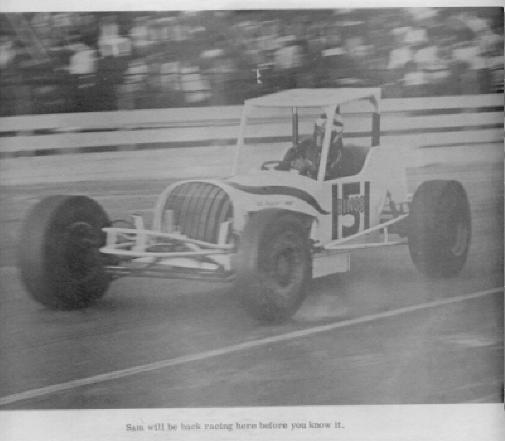 Sam Sessions in the Bingo 151. 1964.