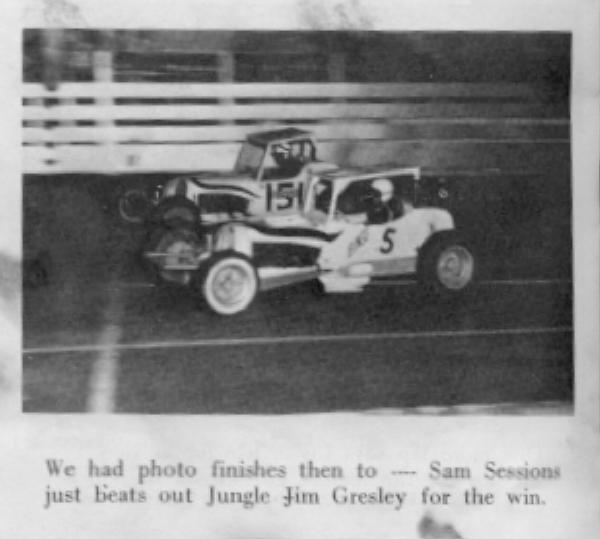 Take a look at this...Jim Gresley in the Bingo 5 racing Art Bennett in the Bingo 151 to a photo finish. What I would give to see a tape of this!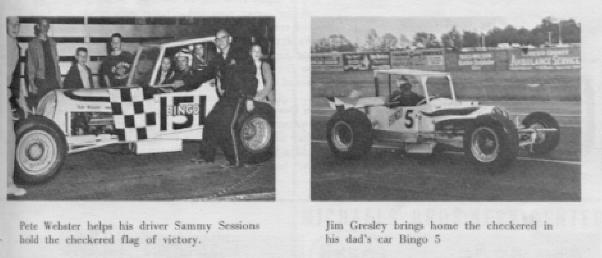 Side by side again. Here is Pete Webster and "his driver" Art Bennett getting the checkered. And look at the Bingo 5 picture... Jim Gresley in "his dad's car".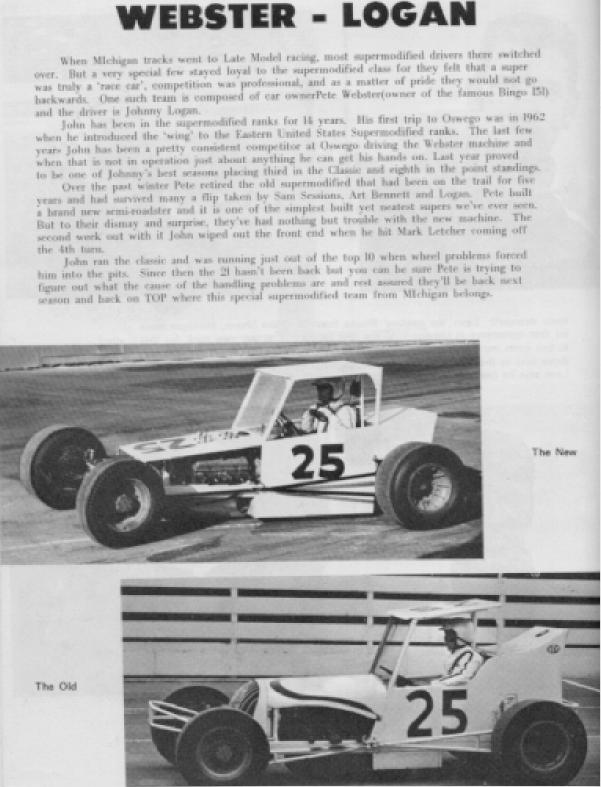 Here is a story on Webster and Logan. It's from a 1969 Oswego program. The story says Pete "retired" the 151 in the winter of 68 and built this new car.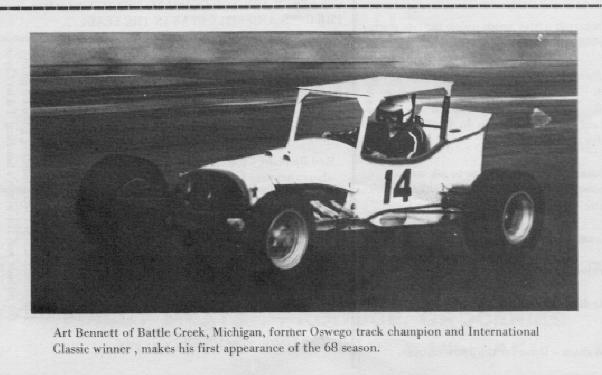 Art Bennett starting off 1968 in the #14. The car is the old Bingo 5 with a number 14 on it.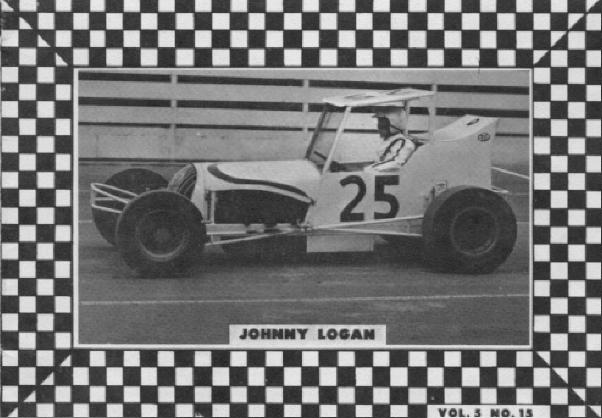 John Logan from 1968 in the #25. Looks like the old Bingo 151 with a number 25 on it.


An Iver Reports column from a 1968 Oswego program talking about Art Bennett's #14 and how it still had Nellie Ward's seat in it.